However, some credit cards provide rental car insurance as one of their perks just for being a cardholder, in contrast to rental businesses, who often attempt to upsell their consumers on more costly rental plans. Even though many credit cards have eliminated this form of protection in recent years, some of the finest credit cards that provide travel rewards continue to provide it. Here is all you need to know about how the car rental insurance that comes with credit cards works and how to choose the best credit card for your specific requirements. Which credit cards cover car rental insurance?
Working
The coverage provided by rental car insurance operates differently from the coverage provided by your own insurance, and it is essential to understand the various insurance coverage available.
Collision Damage Waiver
Your own auto insurance or a policy purchased through the rental agency can include coverage for medical expenses, legal defense costs, and replacement of stolen items, depending on the policy's specifics. However, credit card rental vehicle insurance often only provides one kind of coverage, either collision or loss damage.
Primary Coverage
Primary coverage is exactly what it sounds like: it implies that you may submit a claim directly to the administrator of the benefits that come with your credit card before attempting to ask for assistance from other sources, such as your homeowner's or personal car insurance. Because of this, you won't have to worry about meeting the deductible on your insurance policy, eliminating the possibility that your premium may go up. However, only a small percentage of credit cards provide this security.
Secondary Coverage
This is by far the most prevalent scenario, implying that if you get into an accident with your rental car, you will have to exhaust any other insurance plans you may have before you can turn to the advantages of your credit card. It is important to remember that secondary coverage may compensate you for any deductibles you are responsible for paying on another insurance policy as a result of a claim involving a rental car.

Using Credit Card Car Rental Insurance
If you want to use the rental car coverage that comes with your credit card, you may be required to do a few different procedures.
Use the corresponding credit card to make the payment for the rental. It may go without saying, but for the protection offered by your credit card to take effect, you will often be required to pay for the full rental with that card.
Refuse the coverage offered by the agency. When you pick up your vehicle from the rental agency, you will almost always be required to refuse the collision damage waiver coverage offered by the rental agency for your credit card policy to go into effect.
Make an advance payment for the damages. The rental agency will often charge your credit card for any losses, and it will then be up to you to file a claim with your issuer to be reimbursed for those damages. Try not to freak out. You will be repaid in a timely way if you can submit all of the appropriate evidence and comply with your card's coverage criteria.
Maintain your records. Keep any receipts and documents linked with your rental vehicle, including anything that indicates you paid for it with your credit card and any damage claims made by the rental agency. This is excellent advice for travel arrangements, especially for renting a vehicle. You will need to send them to the administrator of the benefits associated with your card.
Credit Cards That Provide Coverage for Rental Car Expenses
Capital One Venture Rewards Credit Card
Even if the advantages of this card are not nearly as broad as those offered by other choices, you may still count on them to assist you in times of need. The charge is $95 per year to use it.
Car Rental Coverage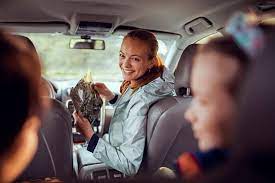 The secondary vehicle collision damage waiver coverage is extended to cardholders of the Capital One Venture Rewards Credit Card, a Visa Signature card. It covers physical damage, theft of the covered rental car, loss of usage, and the cost of towing the vehicle to the closest facility if it was damaged or stolen. However, it will not cover lengthier rentals (the duration of coverage is 15 days in your home country and 31 days outside of it), and insurance will not cover the priciest or most exotic autos, among other limits.