Before being allowed to work as stockbrokers, most people must get a degree and obtain a license. Continue reading to find out more.
Education Requirements
How to be a stockbroker? Earning a degree from an accredited university is the first requirement to pursue a career as a stockbroker. The majority of professions that are considered entry-level need a bachelor's degree, and it is very advantageous to major in anything that is linked to business. These seminars may help you refine your abilities in finance and economics and provide an understanding of the sector as a whole.
Consider having a summer internship so that you may get experience in the field and enhance your CV at the same time. You will have the opportunity to get practical experience and create contacts that will assist you in your career hunt.
Complete All of the Required Tests
After receiving your bachelor's degree, the next step is to get licensed in your field. The FINRA requires all stockbrokers to register. FINRA is an organization that does not operate for profit and has been given the responsibility by Congress of regulating brokerage companies and stockbrokers, a total of more than 624,000 people.
You'll need to undergo two tests to work in the securities industry as a registered professional. Before beginning work in the securities industry, you should consider passing the Securities Industry Essentials® test. This exam includes fundamental facts on the financial markets and the securities business, including regulatory bodies, industry standards, and the overall structure of the market.
After that, you must do well on a qualifying test. To take this exam, you must be affiliated with a registered company with FINRA. The Series 7 exam, designed for general securities representatives in particular, will test your knowledge of the particulars of your chosen career path.
The majority of states additionally mandate that brokers get a passing score on the Series 63 examination, often known as the Uniform Securities State Law Examination. The North American Securities Administrators Association manages this examination, although it is carried out by the Financial Industry Regulatory Authority (FINRA). It focuses on the rules and regulations that are unique to each state.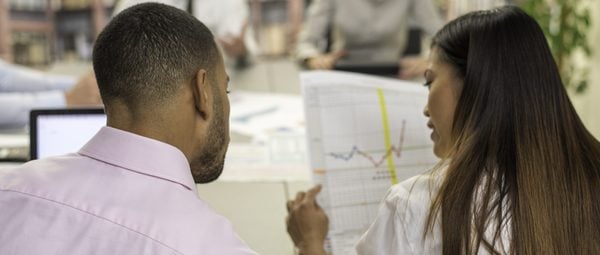 However, certification is not a one-and-done kind of deal. FINRA mandates that all license-holders participate in yearly continuing education courses to keep their certificates current. This includes training programs provided by your company and those completed online, including rules, ethics, and compliance.
Consider Graduate Education
Earning a master's degree also aids stockbrokers in advancing their professions by getting new customers. It is possible to show that you have the financial and communication abilities essential for a leadership position in the sector by completing a Master of Business Administration degree.
Changes in the Brokerage Industry
Technological advancements have brought about significant change in the brokerage sector in recent decades. Instead of conducting transactions in an auction format on the trading room floor, most deals are now conducted online.
In 2017, 205-floor brokers were working for 125 different businesses on the floor of the NYSE. This number represents a considerable drop compared to the NYSE's heydey. There are currently just 22 businesses listed in the directory. The New York Stock Exchange (NYSE) has physically shrunk over the years, and more stockbrokers are now permitted to work from home.
Who Uses Stockbrokers?
Individuals can now invest with little or no costs, thanks to online discount brokers such as Charles Schwab and Robinhood. Many investors prefer to work with robo-advisors rather than traditional human brokers.
Despite this, people and businesses with significant sums of money to invest will still consult stockbrokers to make informed decisions. On the other hand, Stockbrokers are entitled to a commission on the deal.
What Skills Does a Stockbroker Need?
First and foremost, stockbrokers have to be able to maintain their composure in high-stakes situations. Because of the turbulence of the market, these specialists need to analyze all of the information that is accessible as rapidly as possible while also considering all of the potential hazards. They need to be able to make judgments that they can justify in front of their customers. Stockbrokers gain from arithmetic and computer abilities. They use computer programming and investing algorithms to evaluate the many scenarios that may arise.
The social interaction that comes with this work is also vital. When they are just starting, stockbrokers conduct cold calls to prospective customers to earn their confidence and gain their business. Brokers need to be self-assured and convincing and be able to condense their research and suggestions into clear and concise language for their customers. Stockbrokers particularly skilled in this area have a better chance of expanding their clientele via recommendations.